Before we go any further, I have a couple of confessions.
First, I am the kind of person who feels bad for stuffed animals that are left alone on store shelves. Or just look lonely – even if they have tons of other stuffed animals all around them. I've been known to buy said stuffed animals to prevent them from being all by their lonesome. And I've been having a really hard time not stocking up on stuffed ducks, chicks, bunnies and all other types of leftover Easter paraphernalia that has been haunting the stores.
Second, I don't like to drape my legs over the edge of the bed because I am still not 100% convinced that something isn't going to reach up and grab me – dragging me into some under the bed abyss.
Phew. I feel better. Now that I've gotten that off my chest, we can move on to the amazing-ness of pound cake and lemons.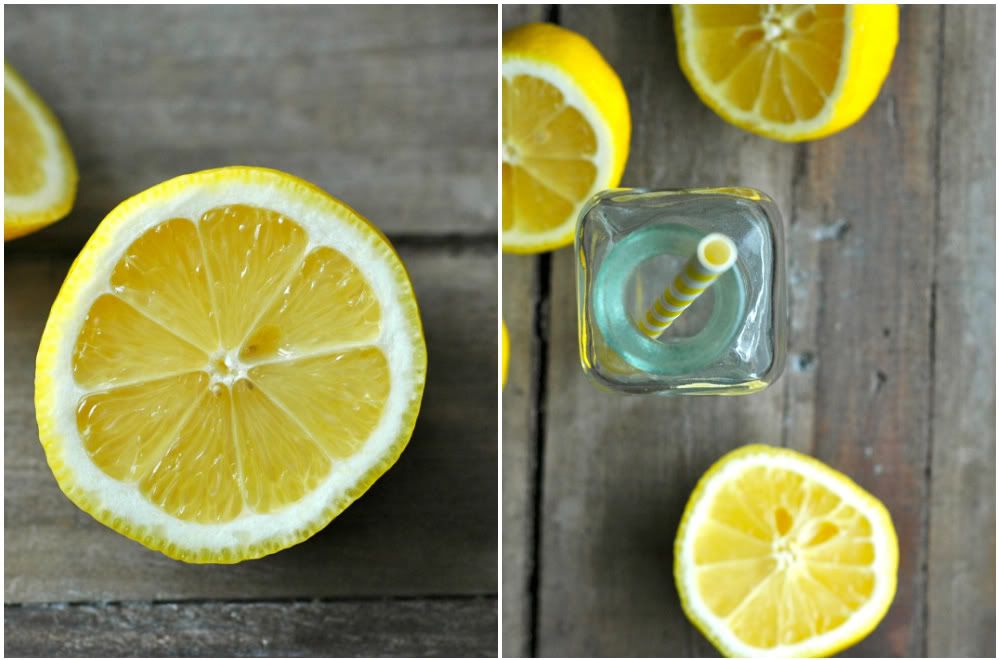 I love pound cake. It's incredibly versatile, freezes beautifully and I think often gets a bad rap because people think it's boring. And who can blame them, when pound cake probably gets the least amount of beautification of any dessert cake out there.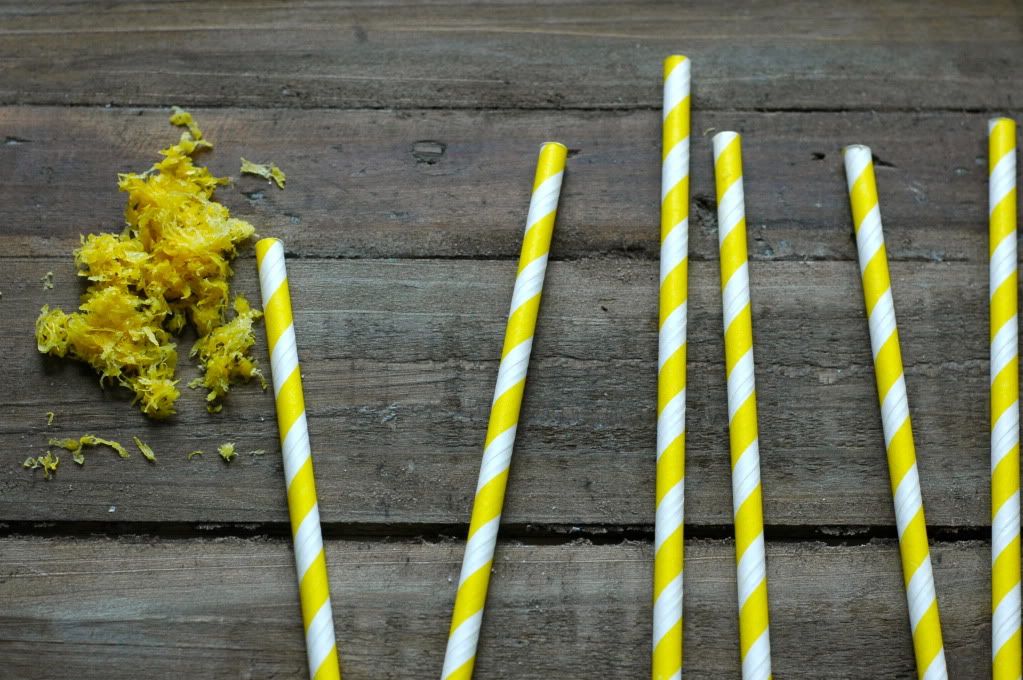 But don't be fooled. This pound cake recipe is anything but boring. The tangy and tart flavors from the lemon pair so amazingly with the hint of almond in this recipe, that I was basically jumping and up and down when I tasted it. It's that good.
Like a traditional pound cake, this cake is dense. But it is so moist and has a lightness from the ricotta that makes it unlike any other pound cake I have ever had. Simply put, it's amazing. Did I say that already?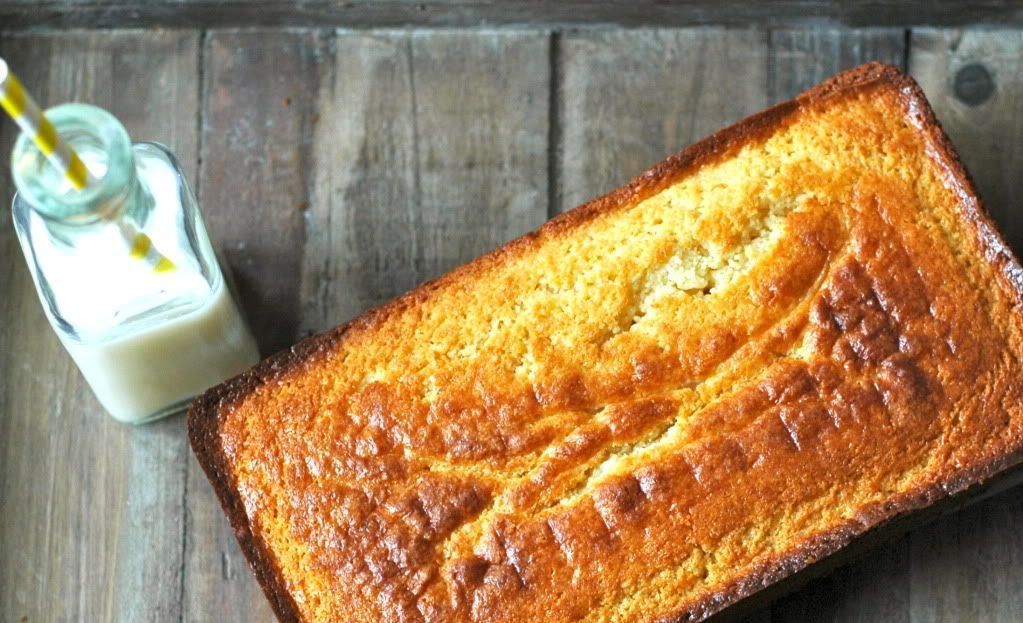 Anyone would be impressed if you showed up at a dinner, potluck or BBQ with this pound cake. I guarantee it would be
hoovered
gone in a matter of minutes (kind of like at my house). If it seems a little plain to you, you can pretty it up with strawberries, blueberries or even vanilla bean seeds mixed into the batter.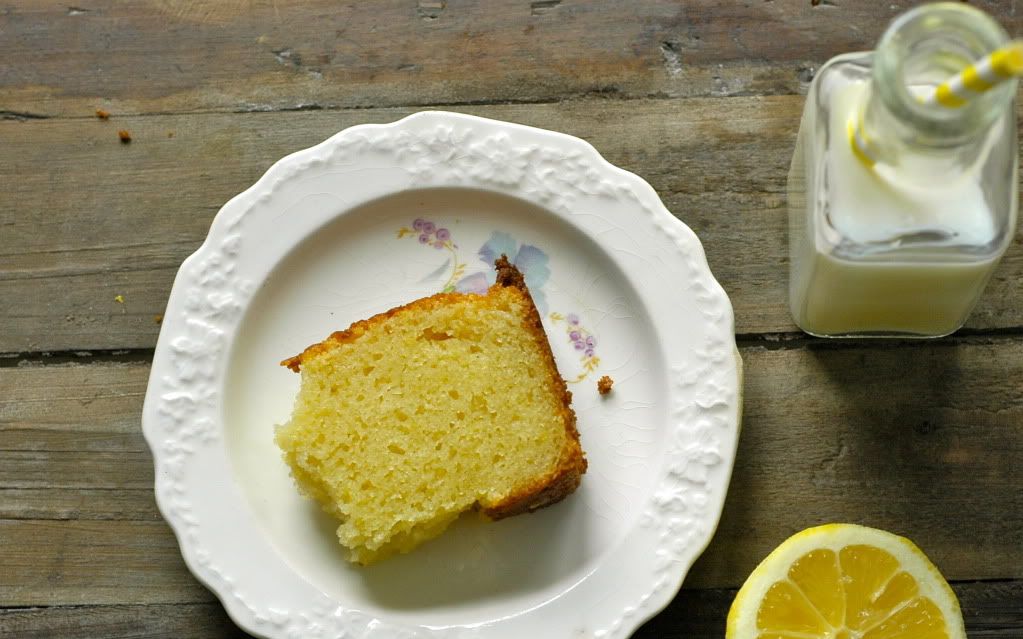 I wish I had a picture of an entire slice of cake, but unfortunately, I was too busy eating every last morsel.
Enjoy!
xx
nina
You will need:
For the cake
2 1/2 teaspoons baking powder
1 1/2 sticks butter, at room temperature, plus more to grease the baking pan
1 1/2 cups whole milk ricotta cheese
1 1/2 cups sugar, plus 1 tablespoon
3 large eggs at room temperature
1 tablespoon vanilla extract
1 teaspoon Almond extract
Preheat the oven to 350 degrees. Grease a loaf pan with butter, and line the bottom with a buttered piece of parchment paper. I wish I had thought to do this beforehand! Do not use a small loaf pan for this, 9x5 is best, because the cake will rise substantially.
In a medium bowl, combine the flour, baking powder, and salt. Set aside.
Using an electric mixer or stand mixer, cream together the butter, ricotta, and sugar until light and fluffy, about 3 minutes or so, scraping down sides as needed. With the machine running, add the eggs one at a time.
Add the vanilla, lemon zest and almond extract until just combined. Scrape down the sides with a spatula as needed. Do not over mix.
Add the dry ingredients, a small amount at a time, until just incorporated. Pour the mixture into the loaf pan and bake until a toothpick comes out clean and the cake is beginning to pull away from the sides of the pan, about 45 to 50 minutes.
Let the cake cool in the pan for a bit, and then transfer to a wire rack to cool completely.
This recipe was adapted from Giada De Laurentiis